Oem 42200-SR3-A02 And 42200-SR3-A52 Wheel Hubs-Z8040
Product Detail
Product Tags
WHY ARE WHEEL HUB ASSEMBLIES IMPORTANT?
Wheel hub assemblies connect your vehicle's wheels and rotor to the caliper and allow smooth rotation. They are typically attached to the steering knuckle or rear axle flange/spindle, and depending on the application, they may feature ball or tapered rolling elements.
Designed to minimize friction and support the wheel load , wheel hub assemblies reduce the resistance of your wheels when in contact with the road. They also control wheel positioning, which determines several performance factors, including tire wear, braking control, vehicle stability in both straight lines and turns, and overall vehicle handling.

Wheel hub assemblies may be considered an important part of a vehicle's ABS, TCS and ESC systems. Based on continuous inputs from the integrated ABS sensor, these control systems ensure safe operation.
Requirements for wheel hub assemblies include:
Precision machining of raceway and flanges
Premium rolling elements (optimized size, finish and material)
High-quality lubricating grease
Durable seal construction and material
Accurate ABS sensor signal and plug
Exact orbital roll forming
Designed as pre-assembled units, wheel hub assemblies feature precision machined rolling elements, seals, mounting flanges and commonly, integrated ABS sensors. They are pre-adjusted and pre-set, so they require no maintenance.
Automotive Applications Use Two Types of Rolling Elements
Ball Bearings/Sphere Shaped Rolling Elements
Double row angular contact wheel bearings work best in light- to medium-duty applications. They have a good capacity to handle radial and axial load, and their compact design saves on weight.
Tapered/Cone Shaped Rolling Elements:
Used for larger vehicles and heavy-duty applications,tapered rolling elements have an excellent capacity to handle radial and axial load. They feature a cup and cone design.
Cup and Cone Design:
This design is used in pairs on front or rear non-driven wheels. Setting the preload is mandatory, and because they don' t have an integrated seal, maintenance is required. Repack with grease periodically.
What makes our wheel hub assemblies so great? Tangrui gives technicians the edge, by innovating every chassis component. Our engineers focus on making our parts faster and easier to install, and we engineer them to provide a longer service life. Employing punishing durability testing, we validate every new design to ensure you get performance you can trust.
Application :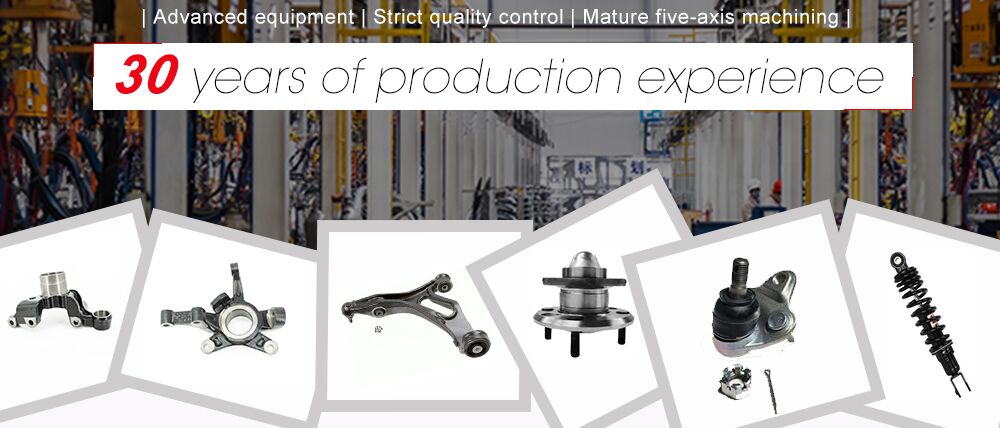 Parameter

Content

Type

Shock absorber

OEM NO.

42200-SR3-A02

42200-SR3-A52

42200-S04-008

Size

OEM standard

Material

---Cast steel---Cast-aluminum---Cast copper---Ductile iron

Color

Black

Brand

For ACURA INTEGRA 

Warranty

3years/50,000km

Certificate

ISO16949/IATF16949
---
---
Write your message here and send it to us